1 . System overview
(1) One way broadcast can not be interactive or independent touch inquiry without intervention, all affect the effect of the actual communication;
(2)Coordinated control shows no damage to the environment, no need to operate, random interaction;
(3) High quality products to enhance the quality and image;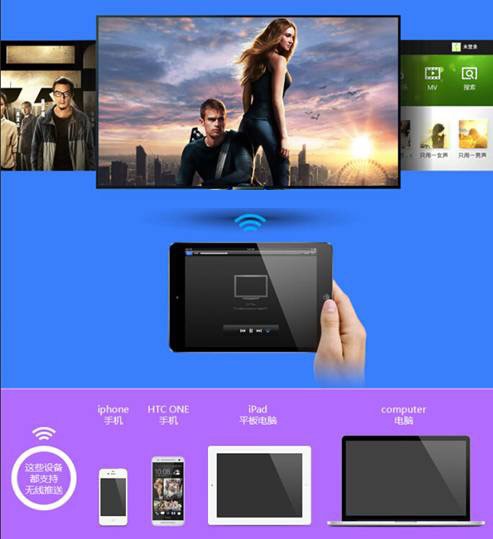 2 .Basic Function
(1) Support IPAD in the form of WiFi remote control LED screen / mosaic wall, such as a series of interactive operations, including terminal selection, menu / page switching, content on demand, image scaling and rotation, etc.;
(2) Support for a IPAD control of multiple terminals, menu / content /UI automatic synchronization updates.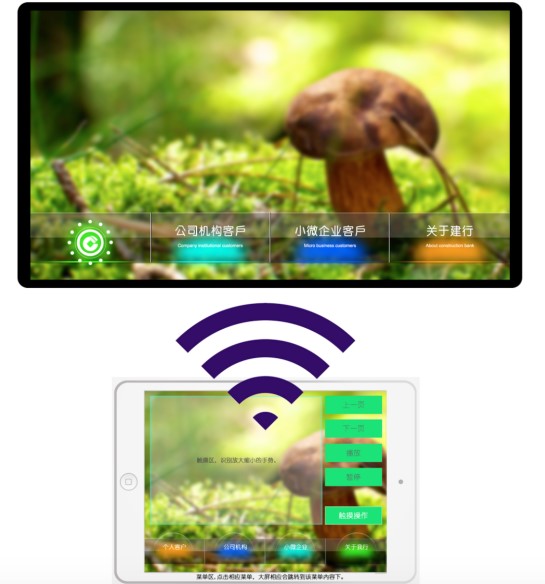 3 . Control effect
(1) Gesture control input (control area), support for gestures to support the left and right drag, double refers to zoom in, click, etc., you can achieve LED big screen picture zoom, switch, video playback or pause, etc..
(2) Collaborative control software original mode of operation: LED control IPAD screen mouse / keyboard input, you can touch the IPAD to achieve the mouse series of operations, such as mobile, click, double click, drag and so on.
(3) Suitable for the use of advanced custom users.
4 . Expand and merge application, custom service
(1) Support for custom design of the terminal display content;
(2) Can be played in accordance with the strategy of independent intelligent query form and other forms of
(3) Can further integration of human induction devices and other applications;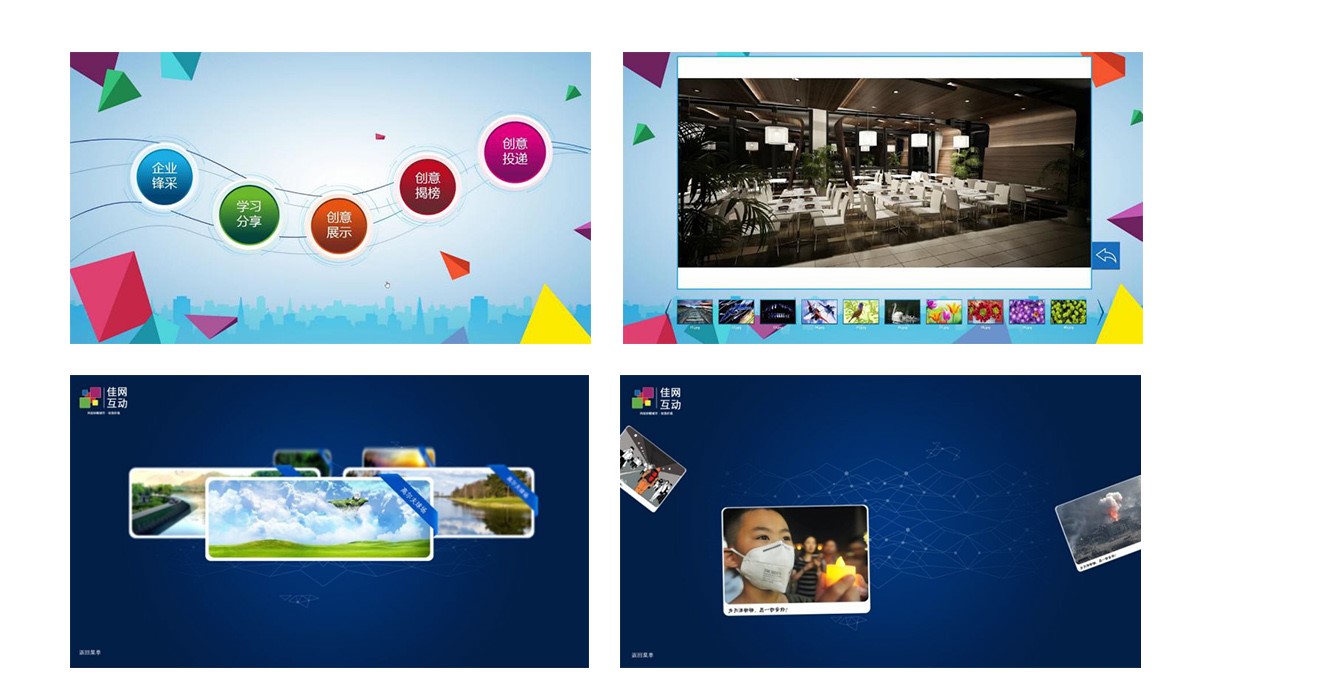 5 . Application scope and field
Enterprise product exhibition hall, government or school and other units of the thematic hall, the hotel, the government, the company and other conference rooms, wedding, business performance, auto show, command center, etc..